Welcome!
Our unique processes allow us to accurately test, repair, and refurbish the electronics which you are currently scrapping, for a fraction of the cost of new replacement parts.
Our customers save millions of dollars per year while diverting millions of pounds of scrap previously destined for the landfill.
Now that's green!
Bottom Line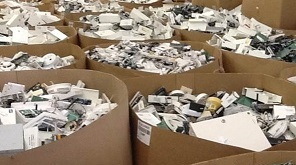 We process 1.6 million service parts per year, turning your "junk" into aesthetically beautiful and fully-funtional parts which you can use on future service jobs.