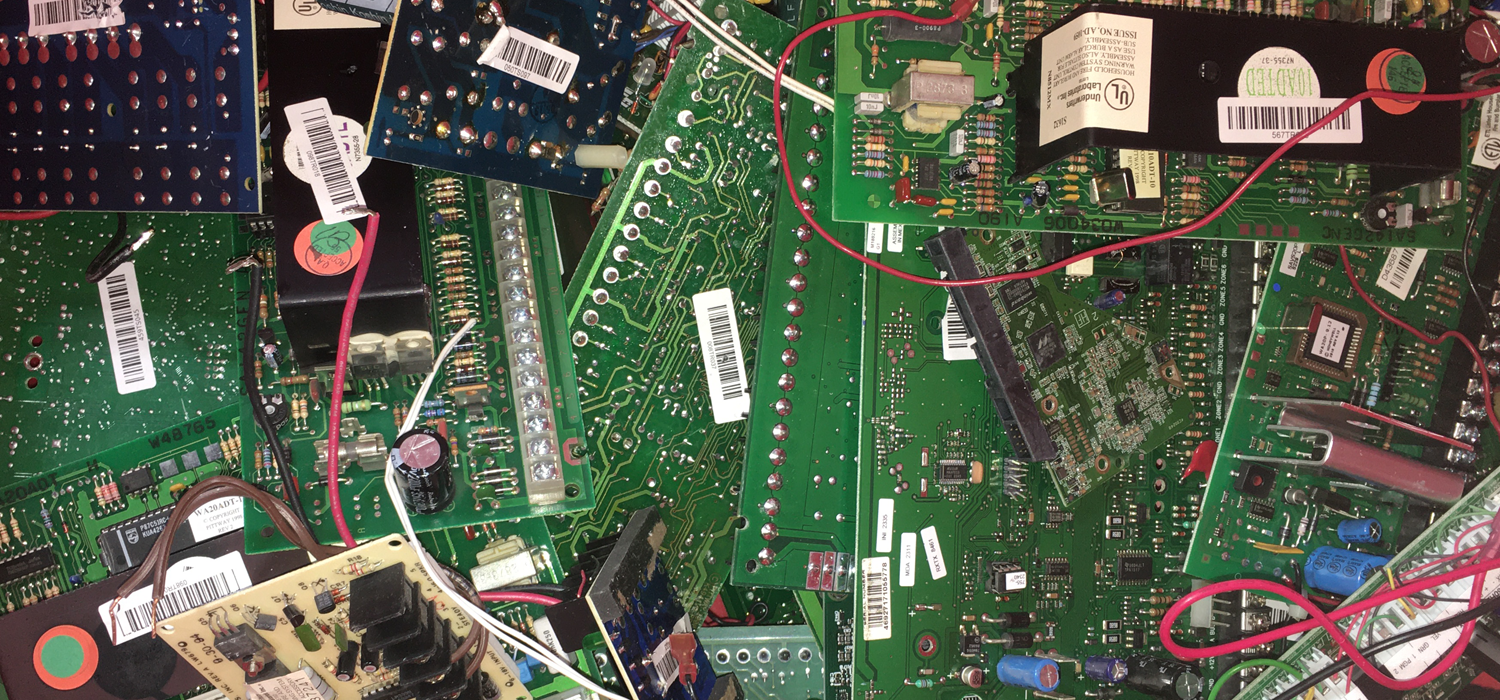 Waste Not, Want Not
No matter how well we perform Refurbishment, Repair, Redeployment, and Remarketing, there will always be electronic waste (E-Waste) left over. All E-Waste we accumulate is processed by vendors who are certified under the Responsible Recycling ("R2") Standard for Electronics Recyclers.

We will be bringing this capability in-house soon. Watch for an announcement in Q2 of 2021. Subscribe to news releases on the form at the bottom of this page.
Maximize Value for Your E-Waste:
Some of your E-Waste will have a net cost to dispose (ex: hazmat, batteries, and computer monitors) while the rest of your E-Waste will generate a net credit. We collect your E-Waste over weeks or months (depending on your volume), separate by customer, and send it out for processing. The mix of each shipment of your E-Waste will determine whether there is a net cost or net credit from that shipment.
Avoid Expensive Regulatory Fines:
We receive and save a Certificate of Destruction for each shipment we send to E-Waste. By guaranteeing that all of the E-Waste generated by your company is properly disposed, and Certificates of Destruction recorded, you will avoid the risk of very expensive EPA penalties, which can run in the tens of millions of dollars.
Financial Benefits:
Generate cash for high quality E-Waste
Minimize disposal costs of hazmat and other waste which cannot be recycled
Avoid EPA penalties
Promote your green policies to your new and existing customers